How to Connect Monster Led Lights to Remote? | 3 Steps Only
One of the leading ambient illuminators on the market, Monster offers high-quality LED light at an affordable price. In addition to being easy to install, their products create beautiful, otherworldly atmospheres in otherwise humdrum spaces, and they can be controlled via a user-friendly remote. To connect Monster LED light bulbs to the remote, unplug and replug the light, then press and hold the "Speed+" button until the lights blink three times within five seconds.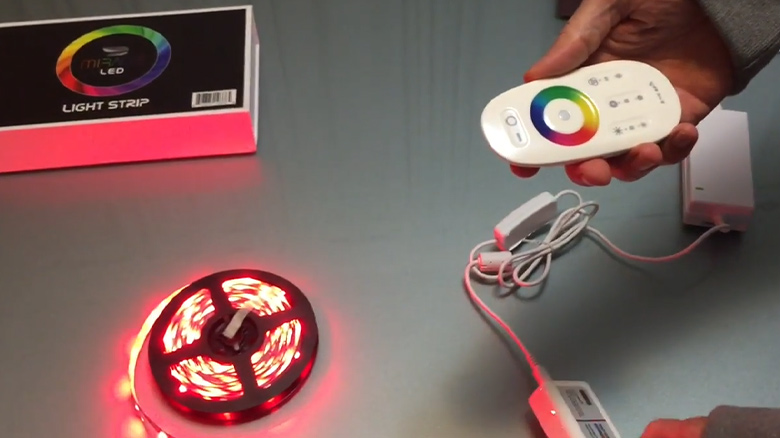 How to Connect Monster Led Lights to a Remote Control?
If it suddenly stops working, your remote control may need to be reset and connected back to your receiver. Controllers can disconnect from receivers due to loose connections, radio interference, or low batteries. Follow these steps to connect Monster Led Lights to the Remote and fix the controller if you are experiencing this problem.
These solutions will help you connect your Monster LED light to a remote
Step 1. A New Lease on Life Light – Switching Out the Batteries
A quick change of batteries will give your LED light remote a second chance, especially if you've been using it for years.
Batteries for LED light strips are usually CR2025 coin cells, the small round ones. The CR2025 3.0 Volt Long Lasting Lithium Coin Cell Batteries are difficult to find in-store. Additionally, they're extremely affordable.
However, before buying them in bulk, double-check your Monster user manual to ensure they are the right ones.
Step 2. LED Light Strip and Remote Communication Issues:
Plug your Monster LED light strip into the wall, grab your unruly remote and hold down the "S+" button. You should notice that your LED strip is blinking like a wedding vow. The blinking indicates that the lights are responding to your request, and once the blinking returns to a solid light, you will be able to control them again.
Why does the connection between the remote and the light sometimes break? The truth is that there are many possible causes. If you have multiple LED lights, you may have accidentally paired your remote with an unrelated LED light strip.
Some electronics and apps may also interfere with pairing, resulting in a severed connection. Sometimes it happens, but it isn't a big deal. It is important to remember that wireless connections are never ready to use straight out of the box in a brand-new Monster LED set.
Step 3. Restoring factory default settings – Remembering their roots
Remote controls for LED lights sometimes fail to control certain functions, but not the lights themselves. You'll need to try my first two fixes before you can diagnose a problem with the lights. If the batteries do not work and you are sure your remote is paired with your LED strip, give your remote a rest and concentrate on the lights.
It is usually possible to resolve the issue by performing a factory reset. You can do it this way. Visiting the Monster app.> On the home screen, select "LED Lights."> Next, navigate to the "Device Settings" menu. > Select the "Reset" option, and voilà!
It should take a few seconds for the process to complete. Depending on your LED strip model, you can initiate a factory reset manually if you're having trouble using the app.
Please consult the user manual for more information on factory resets, and remember that after the reset, you will have to reconfigure any smart connections, such as with your phone or home automation system.
Frequently Asked Questions
Can I control Monster LED lights with my phone?
With the Monster Smart App, you can control your lights from anywhere and anytime with your phone. The app is available on the Apple App Store and Google Play.
Are Monster LEDs Bluetooth?
From the Monster Light App on the App Store and Google Play Store, you can customize the colors, brightness, speed, patterns, and more. Alternatively, you can use the included Bluetooth Remote to send commands directly to the Light Bar's IR receiver. Your ambiance is in total control with this light bar's millions of color possibilities.
Is It Possible For You To Also Cut The Luminous Monster?
While cutting the LED light strip, only cut across the copper points. Consequently, there is no electrical conduction to the following portions since the copper points are not cut through or in front of them. With sharp scissors, cut the LED light strip along the recommended line.
Conclusion
Most interior designers use creative LED strip light decoration ideas to give your home an extraordinary and breathtaking mood and atmosphere since LED lights have gained popularity in recent years. You can illuminate the stairways, the ceiling, the TV backdrop, the vanity mirror, the kitchen cabinets, or the living room. However, if you encounter any problems connecting Monster Led Lights to Remote, please follow the instructions above.