What Is A B11 Light Bulb? A Complete Guide
Are you trying to find strategies to consume less electricity? While not in use, incandescent light bulbs had to be turned off in the past to do this. But thanks to the development of energy-saving LED lights and other solutions, you may have as much brightness as you desire.
These kinds of B light bulbs offer a good value for your money, a long lifetime, and cooler illumination. They are mostly used in artistic lamps and chandeliers. The b11 is identical in terms of appearance, functionality, and use.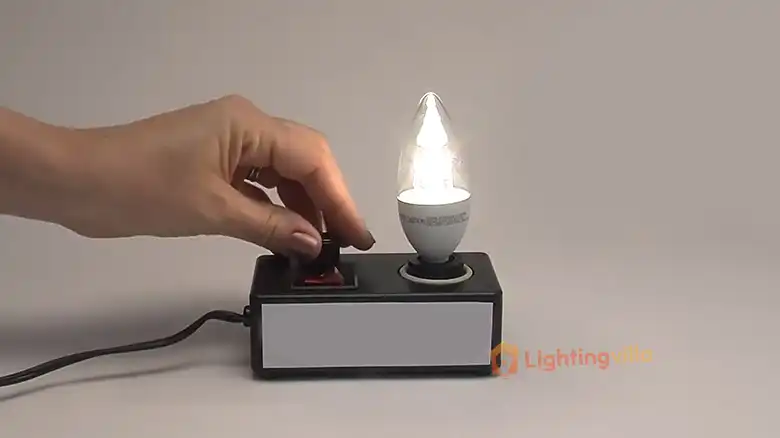 What are B11 light Bulbs, Exactly?
While contemplating energy-saving solutions, the form of the lightbulb is important, and non-dimmable street lamps are helpful in the field as well. Typically, Type B bulbs are used in candelabras. The majority of LED choices consume less energy and are currently included as default on phones as a smart light, whether you're looking for small bulbs, tinted bulbs, or the 40w similar of a compact fluorescent light.
Since B11 relates to the bulb type and identifies its form, it distinguishes itself from other codes by referring to various bulb parameters. This page will discuss this particular kind of light bulb, describe how to use it, and provide answers to some frequently asked questions.
The B11 Light Bulb's specifications
They're required to be several codes that looked similar but referred to other standards as if choosing the appropriate bulb wasn't confusing enough. Have confidence, since these codes are designed to assist you in choosing the EXACT bulb for your requirements. We'll help you understand the distinction.
B11 denotes that the glass body of the lightbulb terminates in a 'Blunt' point at the top, typically in the form of a candle, bullets, or torpedo! Eighths of an inch are used as the measurement unit in standard American measures. The diameter is represented by the number 11, which is then converted to 11/8, or 1.375 inches.
The B11's Dimensions
The fact that the diameter of the lightbulb is specified in inches just adds to the confusion. The base types' diameter, on the other hand, is specified in mm! A B11 is around 35 mm broad in the widest section of the glass back when measured in millimeters. The diameter of such a lightbulb is always measured at its widest point because light fixtures prefer that dimension.
Form & Design of the B11
Choosing the necessary bulb shape is also very significant. Sometimes even a light fixture won't accommodate a larger or globular bulb, in which case only the slender bullet pendant lights will work.
In other situations, appearances are everything. Because of the long-used candle-shaped bulbs, vintage chandeliers and strung lights have a distinctly lovely appearance. Therefore, the basis comes first, and the form may be chosen after that. You have two options if this combo doesn't provide the precise bulb.
However, if you have to buy adapters for each outlet, this approach could be pricey. Purchasing the appropriate bulbs makes more sense if you have a lot of light fittings to cover. You may use an E26 base only with conventional B11 bulb type even if you haven't yet bought the light fitting which your new lights will fit into, as long as the new fixture is E26 base acceptable.
Where Can You Use B11 Bulbs?
Although light placement is a creative and excellent option for the user, not everyone is aware of the location of this lamp's installation. When installed correctly, a light bulb will work to its maximum potential, conserve power, and enhance the beauty and brightness of the space.
It will include a feature for priming a living area. For instance, the illumination in the living area will be considerably different from that in the kitchen. To make dining in the cooking area more easy, strong LEDs must also be an option, as well as lamps with good color rendering.
We don't need a lot of light in the sitting room or communal area. Typically, we set up chandeliers and skylights for the living area. To make this place vibrant, you may also utilize some wall lights. The most typical applications for B11 are ornamental bulbs and lampstands in lounge rooms, sitting rooms, bedrooms, and kitchens. It is flexible and may be utilized in any situation.
Smaller screw bases allow for even more condensed and aesthetically pleasing form factors. Lighting fittings with a complicated ceiling and chandeliers. As a result, B11 E12 incandescent bulbs often have a rated power of 40W or less. E12 light holders are frequently used in sconces mounted on lights, lanterns, and outdoor fixtures. The B11 E12 is frequently used as an ornamental fixture since the shape of the light is so crucial for aesthetic reasons.
Frequently Asked Questions
Are Candelabra And Type B Bulbs The Same Thing?
What sort of light bulbs are generally used in chandeliers with open lights or wall sconces? You will frequently see type B bulbs with shapes that mimic candle flames.
You'll hear folks in the industry refer to them as candles or candelabra lights. The design of type B light bulbs varies slightly even here. Although some producers choose to keep the bulb's regular bullet shape or dull tip, others opt to add a curved tip to finish the impression. These ornamental light bulbs give plain fixtures a unique touch.
What Size is a B11 Bulb?
B11 i-has the size of 1 3/8″ diameter and is perfect for a cool and money-efficient lighting system.
Is B11 a Candelabra Base?
As a result of the B11 bulb type's express preference for E12 lamp bases, the term "B11" is also frequently used to refer to candelabra bulbs.
What is a B11 LED Bulb?
B11 denotes that the head of the glass body of the lightbulb, which is often formed like a candle, rocket, or torpedo, finishes in a "Blunt" point. The measure is expressed in 1/8 of an inch in conventional American standards.
Conclusion
The B11 will be useful to you if you want to adorn your house with many lights placed all around. I advise you to study more about the B11 since it can be used for all setups and all ornamental lighting spare your money.
It's also simple to install the shade. Rather than hiring an expensive repair crew, you may swap them out by yourself as necessary. Additionally, it's simple to locate. You may purchase it via electronic websites, electrical retailers, local supermarkets, and night markets.