What Smart Bulbs Work With 5GHz Wifi? (Differences Between 2.4GHz And 5GHz)
The home automation system is quite new. Here, most smart bulbs are designed for 2.4GHz wifi routers. This signal provides a larger coverage area and a superior range than the 5GHz signal.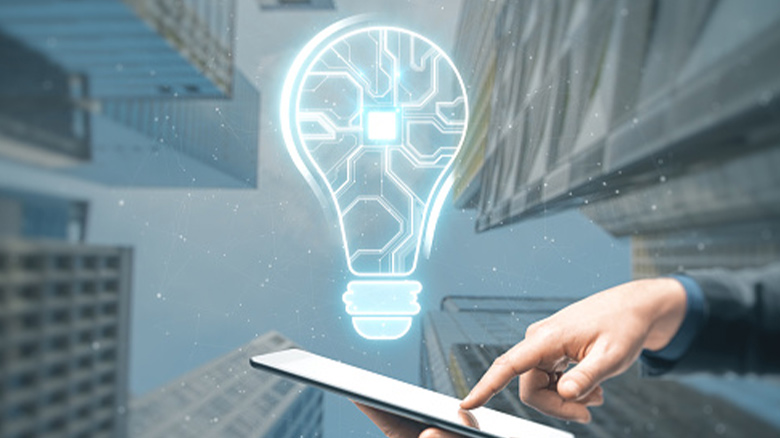 But a 5 GHz connection provides us with faster speed and transfers more data with this frequency. So many people install the system. Smart home tech is going through various updates from the past. Now we find a few smart bulbs that work on 5GHz signals. A Dual-band wifi range extender is a solution to use your 2.4 GHz bulbs to connect to your 5 GHz wifi.
The SmartBulb In Case Of Home Automation
The smart bulb is a wonder shifting home into smart tech. This is an internet-connected LED light bulb. its installation and control process is comparatively easy than other blub like an incandescent lamp or fluorescent lamp etc. Smart LED lighting is more energy efficient than a general bulb.
A smart bulb can be controlled remotely by your smartphone. The smartphone is used to control light, on and off, to change its color, set a smart schedule, and operate it from the outside. So the smart LED bulb is a successful invention in the era of home automation.
One of the three connections for a home automation system is required to connect the smart bulb: wifi, Bluetooth, or Zigbee. The wifi smart bulb uses the bandwidth of the router as it is directly connected to the wifi network. But Zigbee and Bluetooth are different. In the case of this connection, they connect smart bulbs to their network which is free from wifi bandwidth.
The Smart Bulb That Works With 5GHz Wifi
If you are thinking of connecting a smart bulb with a wifi router, then there are variations because all wifi networks are not the same. We found a 2.4GHz signal, 5GHz signal, etc. In the case of home automation, a 2.4GHz signal is more reliable, so most of the bulbs are about 2.4GHz signal based.
But new technology has provided us with very few smart bulbs for 5 GHz wifi routers such as SESHLAI Smart Light Bulbs E27, Alexa Smart Light Bulbs E27, GE CYNC Smart LED Light Bulbs, SYLVANIA Wifi LED Smart Light Bulb, etc. are that kinds of bulb.
What Are The Differences Between 2.4GHz And 5GHz Wifi?
Smart bulbs are currently going through a change of standards for the daily improvement of technology. Newly updated frequencies cause problems for smart lighting of old frequencies of around 2.4 GHz wifi. We find vast differences between 2.4 GHz and 5 GHz wifi routers, especially in speed and range. Just have a look below:
The 2.4GHz wifi network offers a slower speed than a 5 GHz router. So 5GHz frequency transfers data at a higher speed than 2.4 GHz.
The 2.4GHz router offers a larger coverage area than the 5GHz router. 2.4 GHz signals are capable of pretending to be solid objects. But a 5GHz signal is worse in the case of going through solid objects.
Download speed is not necessary for the smart bulb which is faster in the case of a 5GHz router. Rather than a larger coverage area, signals that better penetrate solid particles are considered an important factor that offers a 2.4GHz router. So most of the bulbs are produced based on 2.4GHz frequency because of its utmost reliability.
Frequently Asked Questions
Does the Philips hue bridge work with 5GHz wifi?
Philips hue bridge does not work with 5GHz wifi support. Network variation should be considered When the hue bridge is connected with the hue app either it is 2.4GHz or 5GHz. If you want to connect with a hue sync box, the hue bridge should be connected with a 2.4GHz signal.
Philips hue can be connected via Zigbee signal as an alternative to a wifi router. Zigbee is a low-power low-cost wireless technology. It's a kind of machine-to-machine network M2M). So Zigbee light switches that easily meet the hue requirements can connect to the Philips hue bridge directly.
Do all smart bulbs need 2.4GHz?
As 2.4GHz is more reliable, almost all smart home devices can use the signal. This signal has better strength. So ultimately smart bulbs work best with a 2.4GHz wifi signal. But all smart bulbs don't need the signal.
An alternative best solution can be a Zigbee bridge. This bridge connects the 2.4GHz network to the smart bulb. For a better connection, various factors work such as stable connection, better compatibility with other devices, less cost, easy and quick replacement when needed, etc.
Why can all the devices not be connected to the home network?
Basically, most wifi networks bear two frequencies: 2.4GHz and 5GHz. But all smart devices are produced to work with the 2.4GHz band because of their better strength. So if you use a 5GHz bandwidth, you can not connect your phone to the smart devices. Before connecting any device to the phone, ensure that it is connected to the 2.4GHz network.
How to Switch from 2.4GHz to 5GHz on Smart devices?
It should follow the below procedure:
1. Click on the wifi icon.
2. Click on the desired network.
3. Connect by typing the password.
Conclusion
A 5 GHz wifi connection provides better frequency to the customer with a higher data range. So this signal provides the best speed in case of a small area like home. But contrary to this benefit, it's not compatible in case of large coverage and when required to pass the signal through a solid like a wall. This problem can be solved through a 2.4GHz signal as it offers a large coverage area and is able to pass through solid objects.
So most smart devices like smart bulbs are prepared for a 2.4GHz wifi router. But nowadays new technology has given us a few smart bulbs which can be connected to a 5GHz network. Hope this technology will be improved enough tomorrow for the betterment of its users.